Organic Coconut Aminos Liquid Supplier soy sauce replacement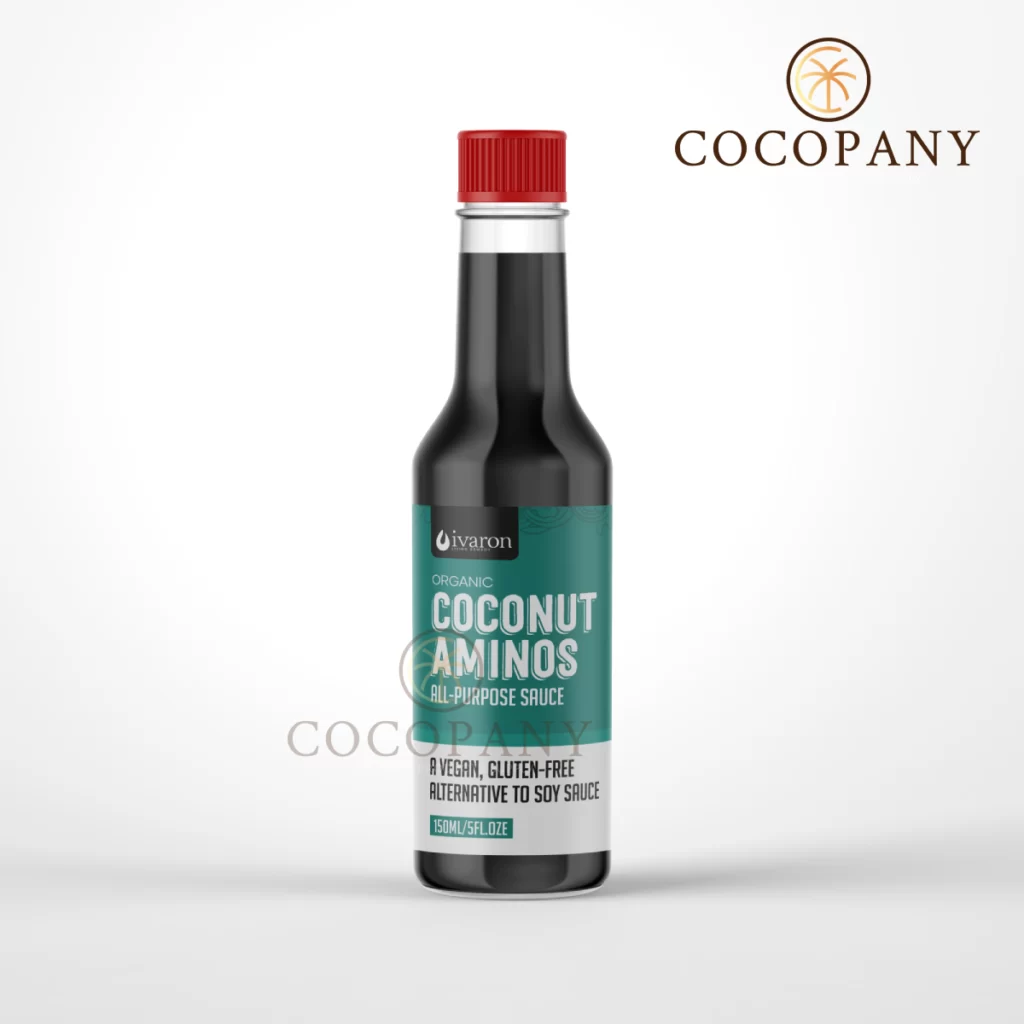 Ivaron's Coconut Aminos is a healthy alternative to soy sauce, same distinctive flavor with only half the sodium.
ORGANIC COCONUT AMINOS is made from fermented coconut nectar with sea salt.
This product is soy free, so that it can substitute soy bean-based sauce. Another name for Organic Coconut Aminos is Coconut Sauce. This product is gluten-free, vegan and non-GMO. , our savory sauce has 17 amino acids; an excellent soy-free seasoning that will bring out a rich, bold flavor in any dish or snack. Mix it in salad dressings, soups, or sautéed veggies, sprinkle over tofu before baking, or over popcorn for a healthy snack.
PRODUCT SPECIFICATION SHEET
Product Name : Organic Coconut Aminos
Brix : 38 – 40 °Brix
Produced by : Form : Liquid
Type : Organic (USDA)
Parameters Specification
Color Dark brown
Appearance Liquid
Flavor Sweet and sour slightly salty
pH 4.2 – 4.5
Brix 38 – 40 °Brix
Sucrose 35 % max
Protein 1.5 % max
Fat 0.1 % max
Ash 10 % max
Fe 0.05 % max
Mg 0.03 % max
Heavy Metals Specification :
Lead (Pb) Not detected
Arsenic (As) Not detected
Mercury (Hg) Not detected
Cadmium (Cd) Not detected
Microbiological Specification :
Parameters Specification
Total Plate Count < 1 x 103 cfu/g
Yeast & Mold Count < 1 x 102 cfu/g
E. coli Negative cfu/g
Salmonella sp. Negative /25 mL
Country of Origin : Indonesia
GMO Status : Non- GMO
Packaging: Glass bottle, jerry can, or IBC Tank
Shelf Life: 16 months Recommended Storage
Condition Under 27 °C
Special Handling: Due to the naturally occurring fermentation of this product, the contents may fizz when
opened. So, keep the product in the refrigerator.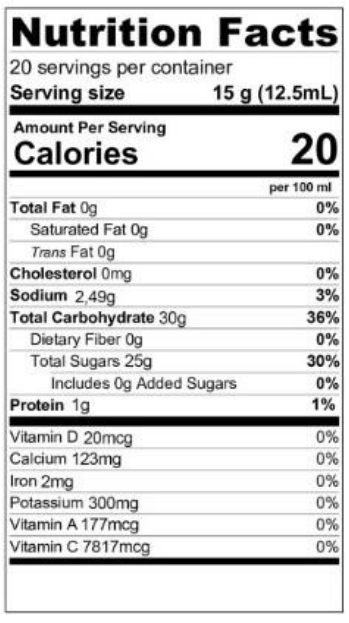 No of Allergen Content : 
No – Celery
No -Cereals containing Non – gluten
No – Crustaceans
No – Eggs
No – Fish
No – Lupin
No – Milk
No – Mollucs (derivatives)
No – Mustards
No – Nuts (derivatives)
No – Peanuts (derivatives)
No – Sesame seeds
No – Soya (derivatives)
No – Sulphur dioxide
Payment :
We support T/T,  50%  DP Against BL, L/C
Price :
$2800/MT
$4.0/ Bottle 300ml